Abuse in care: Royal Commission to hold first Pasifika public hearing
By Sela Jane Hopgood, RNZ Pacific Journalist
The Royal Commission of Inquiry into Abuse in Care will hold its first Pacific public hearing in July, a safe space for Pasifika survivors and witnesses to come forward.
The Pacific Investigation Team within the Royal Commission of Inquiry into Abuse in Care are encouraging Pasifika survivors and witnesses to come forward with their stories to ensure future generations do not go through the same lived experiences.
The hearing has been named 'Tulou – Our Pacific Voices; Tatala e Pulonga' as Tulou is a term commonly used in many Pacific languages to show courtesy when one comes within another's personal space.
This acknowledges the voice of our survivors and their personal space while allowing us to listen and learn from their experiences.
Sharkey explained that Tatala e pulonga is a Tongan metaphor meaning 'lifting the dark cloud'; and in this context lifting of a dark history of abuse in care.
"We are giving our Pacific survivors a voice because it is only from hearing their experiences that we can look to make a change and ensure this does not happen again for our Pacific people who do go on to state or faith-based care," she said.
She acknowledges how difficult and emotional it will be for survivors to speak out about their time in state or faith-based care, and the Royal Commission are prepared to support them.
"I've always had known being part of the Pasifika community and through my work in the Royal Commission that there is an added layer of complexity for Pacific people and our Pacific survivors and the shame and fear of coming forward and the concerns of what people will think about them or their families.
"What we are saying to our survivors is there are a number of ways you can share your experience with us – you can have a private session with a commissioner," she said.
"We have a Pacific Investigation team and you can share your story with someone in that team or submit to us your story in writing.
"You can also remain anonymous if you wish and that level of anonymity can be in a number of ways and so you don't have to share your identity," Sharkey reassured.
Fa'afete Taito is a Pacific survivor of state care abuse and is now the Senior Community Engagement Advisor for the Royal Commission of Inquiry. Taito is also a member of the Pacific Investigation Team.
He explains that his role is to promote the Royal Commission around the country and engage with survivors and witnesses of state or faith-based abuse, encouraging them to come forward to tell their story.
But he said an important reason as to why he wanted to be part of the Pacific Investigation Team is simply because of being Samoan and a survivor of state care abuse.
"When I shared my story at a public hearing back in 2019, I felt good. I felt relieved to be able to talk about my experience and hope it may help to encourage others of the Pacific community to come forward as well.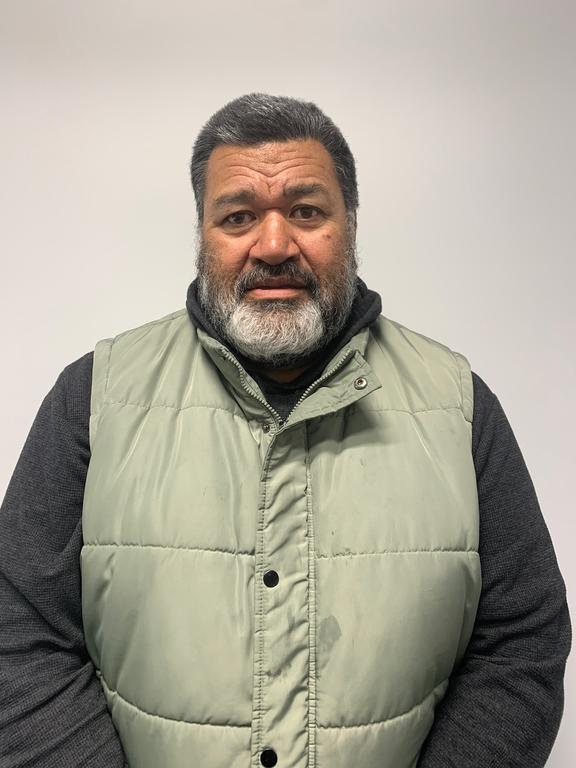 "It was a process though," he said.
"The good thing about the Royal Commission of Inquiry is that they gave me my own time to think about it.
"At the end, what gave me the courage to come forward was knowing within the Pacific community, this is not something we want to talk about.
"We don't know how to share our experience of abuse out in public, so by sharing my story I hope to try and chip away at eliminating that barrier," Taito said.
Sharkey shared that at the upcoming public hearing, there will be a well-being team present to support the survivors as well as the public.
"There will definitely be some difficult things to hear when you attend the public hearing. It may be uncomfortable, and so the Royal Commission are aware and sensitive to that issue and have ensured a well-being team is available to support those in attendance," she said.
Pacific Investigation Team
The Pacific Investigation Team established last year in November encourages Pacific survivors to come forward and engage with the Royal Commission.
According to Abuse in Care there is an acknowledgement by the Government that a significant number of those removed from their families and placed in care were from Pacific communities, and that Pacific people have been adversely impacted by abuse in care.
"The Inquiry's investigation into the experiences of Pacific people will recognise this, together with the status of Pacific people within an increasingly diverse New Zealand.
Sharkey said it is so important for our stories of abuse in care to be heard.
"This will help us make findings about what happened, and recommendations to the Government and to faith-based institutions on things that need to change about the way they provide care, to ensure that abuse does not happen again in the future," she said.
To contact the Pacific Investigation email [email protected] or call on 0800 222 727.
You Might Be Interested In